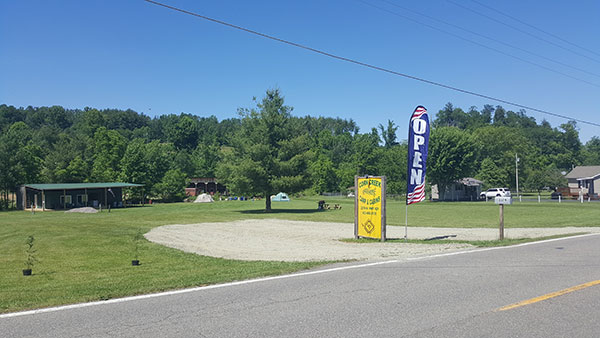 Corn Creek Campground and Cabins in Mountain City TN
We are a small comfortable campground, located at the base of Iron Mountain, in the home town community of Mountain City, in beautiful North Eastern Tennessee. We are conveniently situated on a section of Hwy 421, known as part of the famous "Snake 421" Motorcycle and Sport Car Ride. Our beautiful parcel of land is private, with the back of the property bordering a flowing creek, providing a cool shady area to relax after your day's activities.
We offer 11 full service camp sites with water, electricity, sewer, and WIFI. Stay at our new cozy cabin that has water, electricity, sewer, and WIFI. We can accommodate any type of camping from primitive tent camping to luxury campers and RV's. All of our campers have use of our new clean bath house, a covered pavilion, our creek side deck, a large community fire pit and have use of our creek side common area.
We offer an amply stocked camp store for your basic camping needs, and are very close to many choices to shop for the products we do not offer. We are fortunate to be based in the great outdoor mega of Johnson County, Tennessee, which is rich with "Protected Natural Resources" that are waiting to be explored. Like Doe Mountain Recreation Area with over 8,000 acres of protected mountain terrain and Watagua Lake with most of its 110 miles of shoreline protected by National Forest. When you ride the "The Snake 421" Motorcycle and Sport Car Route, you travel through both Cherokee National Forest and Mount Rogers Recreation Area.
When you are in Eastern Tennessee, you are invited to camp with us and use our convenient cozy location as your base camp. Those who come as visitors usually leave as friends.
We really enjoyed our stay at Corncreek Campground. It is cozy small campground in a peaceful setting. Great owners. The campsites are full service so we had all of the amenities we needed for an enjoyable stay. We loved being conveniently located on the Snake 421. We would recommend this campground.
What a great little campground. We had a really nice stay and liked the accommodations.The bath house was clean and the covered pavilion was great for sharing conversations with fellow campers. We had privacy and easy access to the common areas. Be sure to check them out.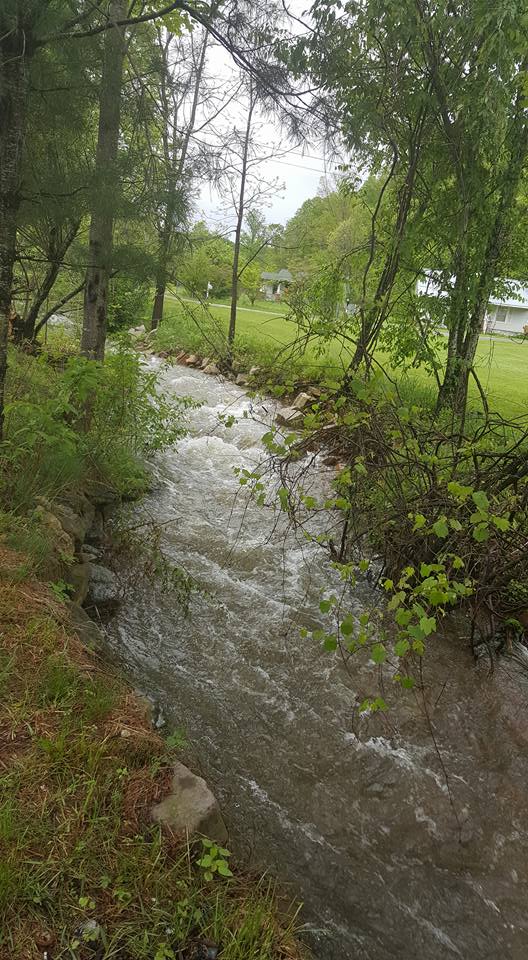 We had a great camping experience this past weekend. We were pleased with how accommodating the owner was in helping us get set and with providing great information about the surrounding area. The facilities were clean and comfortable. Sitting by our camp fire in the cool mountain nights was awesome. Good place to stay.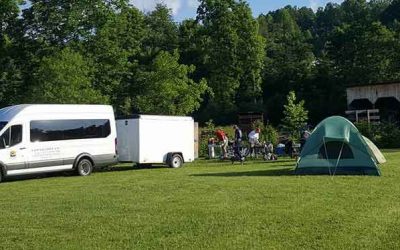 Corn Creek Campground has ten full service campsites with four of those being creek side campsites.  We accommodate all types of camping from primitive tent camping to luxury campers and RV's. All of our campers  have use of all of our amenities including a new bath...