Snake 421 Motorcycle Friendly Campground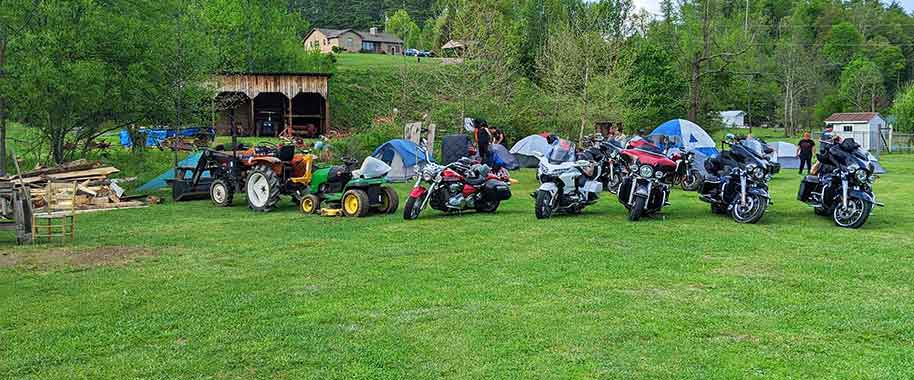 We are motorcycle riders and love the camaraderie of our fellow riders. We cater to motorcycle riders and offer some special amenities to our fellow riders to help make your journey more enjoyable and convenient. We offer a Bike Wash to clean your bike after your day's rides and complimentary rags to wipe it down. Be sure to ask for a kick stand to make parking easy.
We know that "the journey is the destination," so we are specifically located near several great motorcycle rides, so that you can enjoy several days of riding while staying in one convenient location. We look forward to hearing about your riding adventures at day's end, when relaxing by our fire pit and having a drink.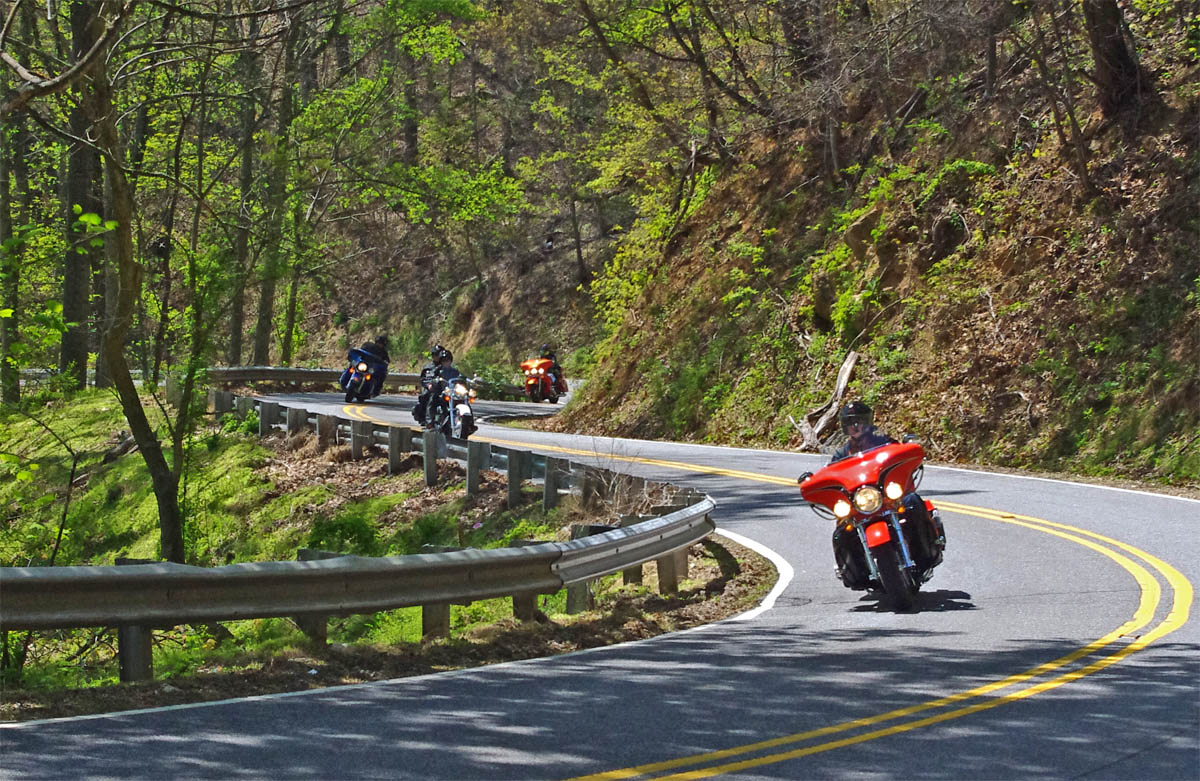 We are proud to be an Official Information Center for the world famous Snake 421, aka The Best of The Snake, Motorcycle and Sport Car Ride, which is one of the best chartered adventure routes in the world, passing right in front of our campground. It is 33 miles of riding adventure crossing 3 mountains encompassing 489 curves and a really nice cruise through one long beautiful valley. We can answer your questions, provide you with printed ride maps and share our knowledge of this awesome ride. We can also provide information on the entire combination of roads collectively known as "The Snake" that travels 207 miles through Tennessee, Virginia and North Carolina. Be sure to check our map wall in our camp store which displays the "Snake 421" and many of the other great Motorcycle and Sport Car Rides in Eastern Tennessee, Western North Carolina, Southwest Virginia and West Virginia.